Nevada's Premier Provider Of
Minimally Invasive Surgical Solutions
Medical Weight Loss Covered by Medicare
Medical Weight Loss: Now Covered by Medicare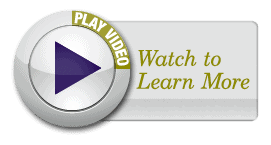 For many years, health insurance companies, including Medicare, refused to provide health insurance coverage for medically supervised weight loss. Over the last twenty years obesity has become the number one health problem and the number one cause of premature death and disability, yet medically guided treatment for obesity has not been reimbursed through health insurance.
Well, all this changed starting in 2011. Medicare, in a change directed by CMS, began covering visits to a doctor's office or the office of a physician assistant for the treatment of obesity under medical supervision. It represents recognition that obesity is such a serious condition it does deserve coverage like other serious diseases.
What lies behind the long delay in coverage has been the relatively poor results that have come from small offices treating weight gain with shots and dubious diets. In more recent years however, the field of medically supervised weight loss has markedly improved. There has been much greater study of the medications that help in appetite suppression and weight loss, most notably Phentermine and Topiramate. In addition, numerous studies have demonstrated the effectiveness of low carbohydrate, protein based, supervised diets and in fact celebrated stars such as Oprah have lost a great deal of weight and shown off their new and better bodies after undergoing medically supervised diets based on protein shakes.
At iMetabolic, the care providers seek to provide the highest level of evidence based, medically supervised weight loss and the visits are covered by Medicare. In many cases, health savings accounts and other forms of insurance may cover part or all of the medical visits. As with other kinds of medical treatments, often times the medications or supplements are not covered through insurance, but represent a small expenditure, especially when one considers the savings from reductions of spending on regular foods.
With Medicare coverage there is now an outstanding place to turn for successful weight loss, for the treatment of obesity and its complications, including type 2 diabetes, hypertension, obstructive sleep apnea, hyperlipidemia, metabolic syndrome, degenerative joint disease, chronic back pain and even migraines. The long list of health conditions, which are caused or exacerbated by obesity means that many of these conditions can be successfully treated through medically supervised weight loss.