Nevada's Premier Provider Of
Minimally Invasive Surgical Solutions
Panniculectomy in Reno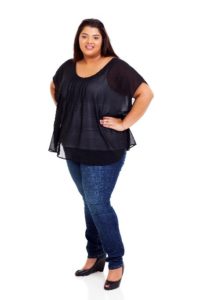 Many individuals that have lost a significant amount of weight are left with hanging skin and fatty tissue around the lower abdomen. This apron-like flap is known as an abdominal pannus, and can hang below the groin and thighs. A pannus can be prone to rashes, infections and ulcers, but more importantly can make walking, standing or sitting uncomfortable. If severe enough, this extra skin and its associated weight can pull on the upper torso, leading to spine pain and posture problems.
If you have lost a lot of weight but are bothered by a pannus, you may benefit from a procedure known as a bariatric panniculectomy with Kent Sasse. This procedure is designed to eliminate the loose pannus, and restore the abdominal wall to its optimal function.
Dr. Sasse is an extremely experienced and technically meticulous surgeon focused on delivering exceptional aesthetic and functional results while minimizing the surgical risks. Dr. Sasse has extensive expertise in abdominal wall reconstruction — including the removal of any excess skin and soft tissue to restore the abdomen to its best result. A board-certified general and bariatric surgeon, and a Fellow of the American Society for Metabolic and Bariatric Surgery, Dr. Sasse has over two decades of experience repairing hernias and defects of the abdominal wall; repairing muscle, fascia and soft tissues to optimize stability and strength; and removing excess skin following significant weight loss from bariatric surgery.
Panniculectomy vs. Tummy Tuck
Like abdominoplasty (tummy tuck), panniculectomy targets the abdominal area. But while the terms abdominoplasty, panniculectomy and tummy tuck are sometimes used interchangeably, the procedures are somewhat different. Panniculectomy involves removing the pannus, which can hang so low it covers the groin and thighs. Abdominoplasty involves repairing separated or weakened abdominal muscles after removing excess abdominal skin and fat in the upper and lower abdomen. Depending on the particular patient and case, a bariatric panniculectomy and abdominoplasty will often be combined into one operation. Tummy tuck often refers to one or the other of these procedures and can be modified based on the extent of the problem being addressed.
A bariatric panniculectomy is performed in a hospital under general anesthesia. After surgery, patients generally stay in the hospital for at least a few days, and should wear an abdominal binder to help support the healing tissues. It can take several weeks to a few months to fully recover from the operation.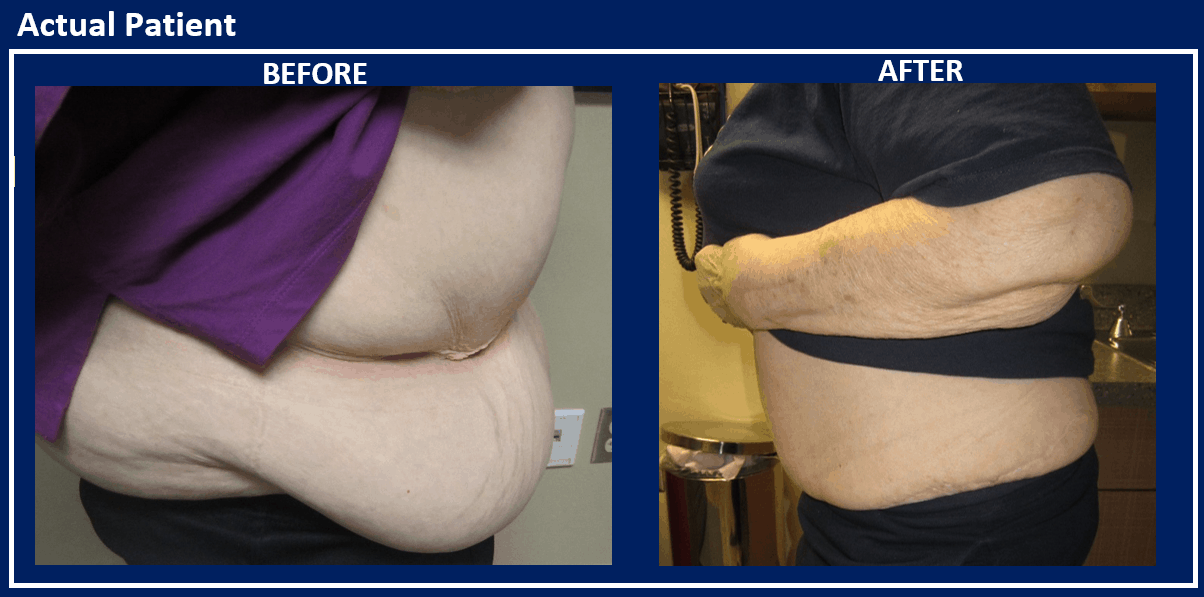 Am I a Good Candidate for Panniculectomy?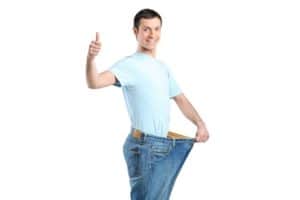 Dr. Sasse evaluates candidates for a bariatric panniculectomy on an individual basis to determine whether they qualify for surgery. He often considers patients that are 12 to 18 months post-bariatric surgery. He will want to know about any previous surgeries and perform a complete medical work-up before clearing a candidate for surgery. If Dr. Sasse determines a bariatric panniculectomy is the appropriate solution, he will create a unique treatment plan based around the patient's particular needs.
In general, you may be a good candidate for panniculectomy if you:
Have hanging fat and skin left over after significant weight loss
Experience back pain or posture problems due to the pannus
Develop chafing, rashes, infection or ulcers in the folds of skin and tissue
Have maintained a stable weight for at least several months
Do not have any active health disorders that would make surgery too unsafe
Do not smoke, or are willing and able to quit a few weeks before surgery
Discuss a Bariatric Panniculectomy with Dr. Sasse
If you would like to discuss a bariatric panniculectomy to eliminate loose skin and fat from your lower abdomen, Dr. Sasse welcomes you to book an informational consultation. Please call or email Nevada Surgical today to make your appointment.