Nevada's Premier Provider Of
Minimally Invasive Surgical Solutions
Colorectal Surgery in Reno
As a Fellow of the American Society of Colon and Rectal Surgeons, Dr. Sasse serves the Northern Nevada community as a highly trained specialist with extensive experience. To become a Fellow of the American Society of Colon and Rectal Surgeons, a surgeon must complete a Residency in General Surgery – usually five clinical years of training following medical school – and then complete a Fellowship in Colon and Rectal Surgery, perform a high number of specialty cases in this field, and pass both oral and written Board exams. Dr. Sasse, like other Fellows of this premier Society for Colon and Rectal Surgeons, has completed a very elite and rigorous training program, including a Fellowship at the prestigious Lahey Clinic Department of Colon and Rectal Surgery in Boston, MA. Fewer than 10 surgeons in the state of Nevada are Board Certified by the American Board of Colon and Rectal Surgery.
As an accomplished surgeon in the field of Colon and Rectal Surgery, Dr. Sasse brings a philosophy of compassion, a dedication to the specific needs of every individual person, and an emphasis on minimally invasive techniques. He has extensive experience successfully providing solutions to individuals with colorectal polyps, colorectal cancer, colitis, diverticulitis, Crohn's, ostomy difficulties, fecal incontinence, anorectal disorders, intestinal obstructions or blockages and a large array of other intestinal problems. In the vast majority of cases, if a surgical procedure is warranted, then Dr. Sasse can often safely and successfully perform the procedure in a minimally invasive manner, without a large open incision. Minimally invasive colorectal surgery performed by Dr. Sasse, with laparoscopy or robotic techniques, usually provides a safe and effective solution to most colorectal problems – with less anesthesia, less pain, less recovery time, less scaring, and a quicker return to living life.
Colorectal Cancer Screening and Testing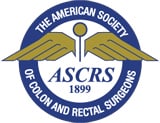 Cancer of the colon and rectum is the second leading cause of cancer death in the United States, and in our community in Northern Nevada, for both men and women. Over 56,000 people are expected to die from colorectal cancer this year in the U.S. However, it is a highly preventable and treatable disease when diagnosed early. An estimated 40,000 lives a year could be saved if men and women would undergo the recommended screening tests for the disease.
That is why as a colorectal surgeon I am spending considerable effort every March publicizing Colorectal Cancer Awareness Month, and taking the opportunity to encourage people to learn how to reduce their risk from this common disease and get screened for it. We are joined by our colleagues in the American Society of Colon and Rectal Surgeons (ASCRS) and the American Gastroenterological Society (AGA) from across the country in this effort. The ASCRS is the leading professional society for colon and rectal surgeons, and the AGA is the leading professional society for Gastroenterologists whom are dedicated to advancing the science and practice of the treatment of patients with diseases affecting the colon, rectum and anus.
Regular screening of average risk men and women, starting at age 50, is the most important and effective means of preventing the disease. It has also been shown that a diet low in fat, high in vegetables and fruits, coupled with regular exercise, can reduce one's risk for developing colorectal cancer. Cancer is prevented and surgery is avoided by detecting and removing small pre-cancerous polyps. Colorectal polyps or cancers usually cause no symptoms, especially when they are caught in their early stages. Smaller, early cancers are detected by screening tests before they cause symptoms, and treatment is easier and often highly successful.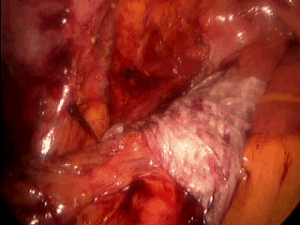 Despite the widespread availability of highly effective screening tests, colorectal cancer screening lags far behind screening for other cancers such as breast (mammography), cervical (pap smears), and prostate (digital exams and PSA test). Many men and women are completely unaware that once they turn 50, they should be screened yearly. Both men and women who have a personal or family history of colorectal cancer or polyps, or who have a personal history of inflammatory bowel disease, need to be screened before the age of 50. Women with a personal history of ovarian, endometrial, or breast cancer should also begin colorectal cancer screening earlier.
Colorectal screening costs are covered by Medicare and most commercial insurance plans. We are all at risk for this common form of cancer, and if you are over 50 or have any of the other risk factors we've mentioned, make an appointment today with your health care provider to discuss which of the available tests is best for you and how often you should be screened. Colorectal screening is not going to be the high point of anyone's day, but the tests are simple and painless. The best test today is colonoscopy, and this is performed safely by one of the excellent Gastroenterologists in our region. Altogether, there are five possible tests your doctor may recommend:
Fecal Occult Blood Test:
A simple chemical test that can detect hidden blood in the stool. The test can be taken in the privacy of one's home and sent to your doctor's office or to a laboratory for processing. Recommended testing frequency is yearly.
Flexible Sigmoidoscopy:
A visual examination of the rectum and lower portion of the colon, performed in a doctor's office. This test may be somewhat uncomfortable, but takes around eight minutes and is not painful. Usual frequency is every five years.
Colonoscopy:
A visual examination of the rectum and the entire colon, performed in an endoscopy unit. This test may be somewhat uncomfortable, but is not painful. Normally you would be given medication to make you sleepy and comfortable during the procedure. Usual frequency is every five to ten years.
Double Contrast Barium Enema Xray:
An X-Ray examination of the colon and rectum performed in a radiology unit in a hospital or clinic. Usual frequency is every five to ten years.
These tests are as simple as they sound. A few moments of discomfort are worth the peace of mind you will have knowing that you have increased markedly the likelihood that you will lead a long and healthy life.
If a tumor is found, it must be surgically removed. Today, I and other highly trained colorectal surgeons perform this procedure with minimally invasive surgery, using very small incisions that minimize recovery time and discomfort. Most people are cured of the disease, but early detection is the key.
For more information on colorectal cancer and Colorectal Cancer Awareness Month, visit ASCRS and/or contact your health care provider.